New graduate sought to differentiate his candidacy in a crowded market, understanding he was graduating among a sea of entry-level professionals possessing similar qualifications and experiences.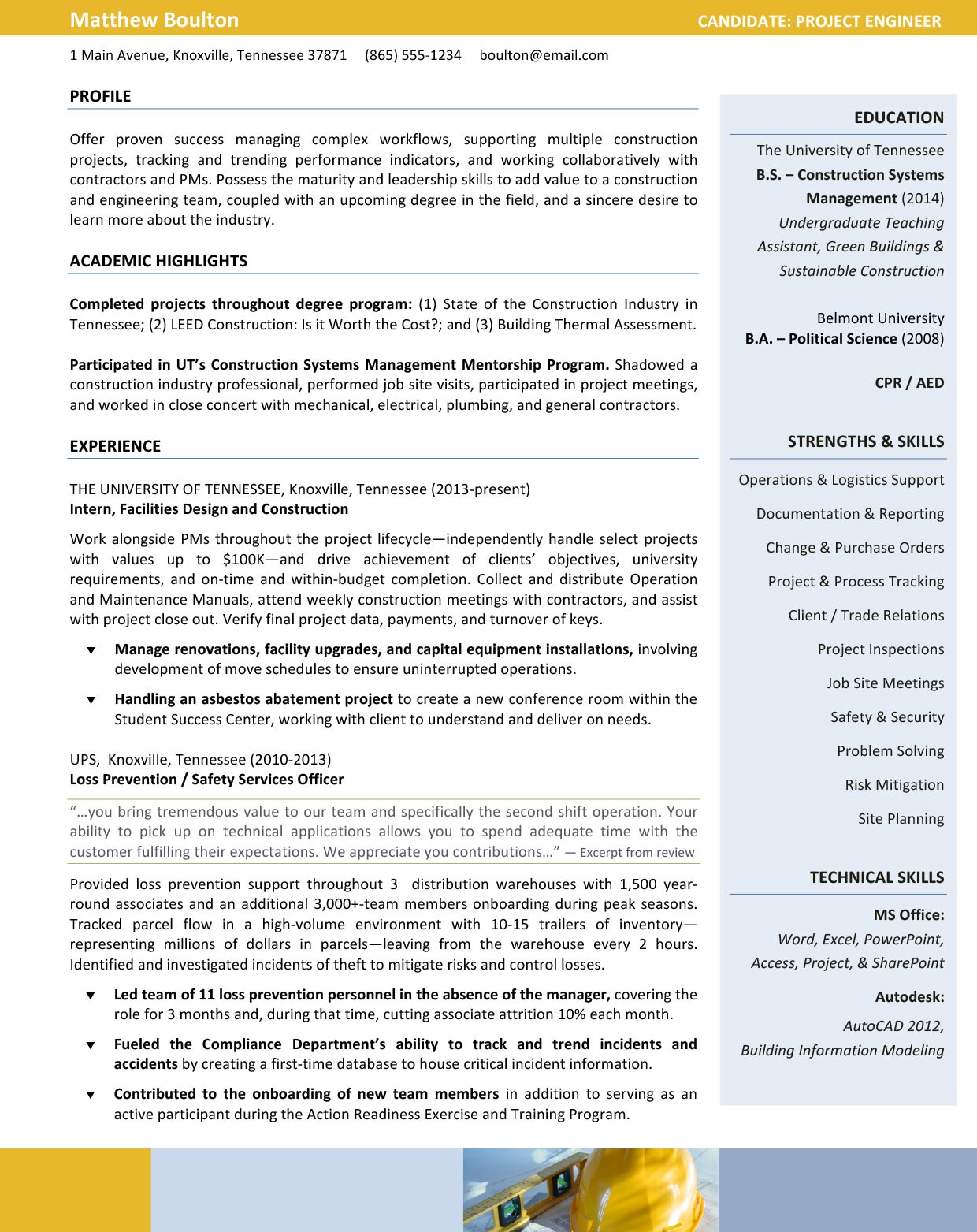 Key Challenge
Matthew, like most entry-level professionals, was uncertain who he was as a professional, let alone how he was different from others in the job market.
Discovery Process
Targeted exploration was needed to "dig in" to Matthew's experiences and academic highlights in order to differentiate him from peers.
Keyword Density
Through research and due diligence, I identified what we needed to highlight most from Matthew's background in order to ensure keyword relevance.
Professional Branding
Formatting and creating the right aesthetic went a long way to positioning Matthew as a construction industry professional before even one word was read.
Professional Validation
Highlighting an excerpt from one of Matthew's performance evaluations allowed us to "validate" his skills and predict a level of contributions beyond what would be expected.
Job Search Success
Matthew secured a project engineer role and soon began working on major projects for clients such as The Ohio State University and Nationwide Children's Hospital.