Upcoming graduate wanted to leverage her education and concurrent experience to step into the market beyond 'entry-level' status.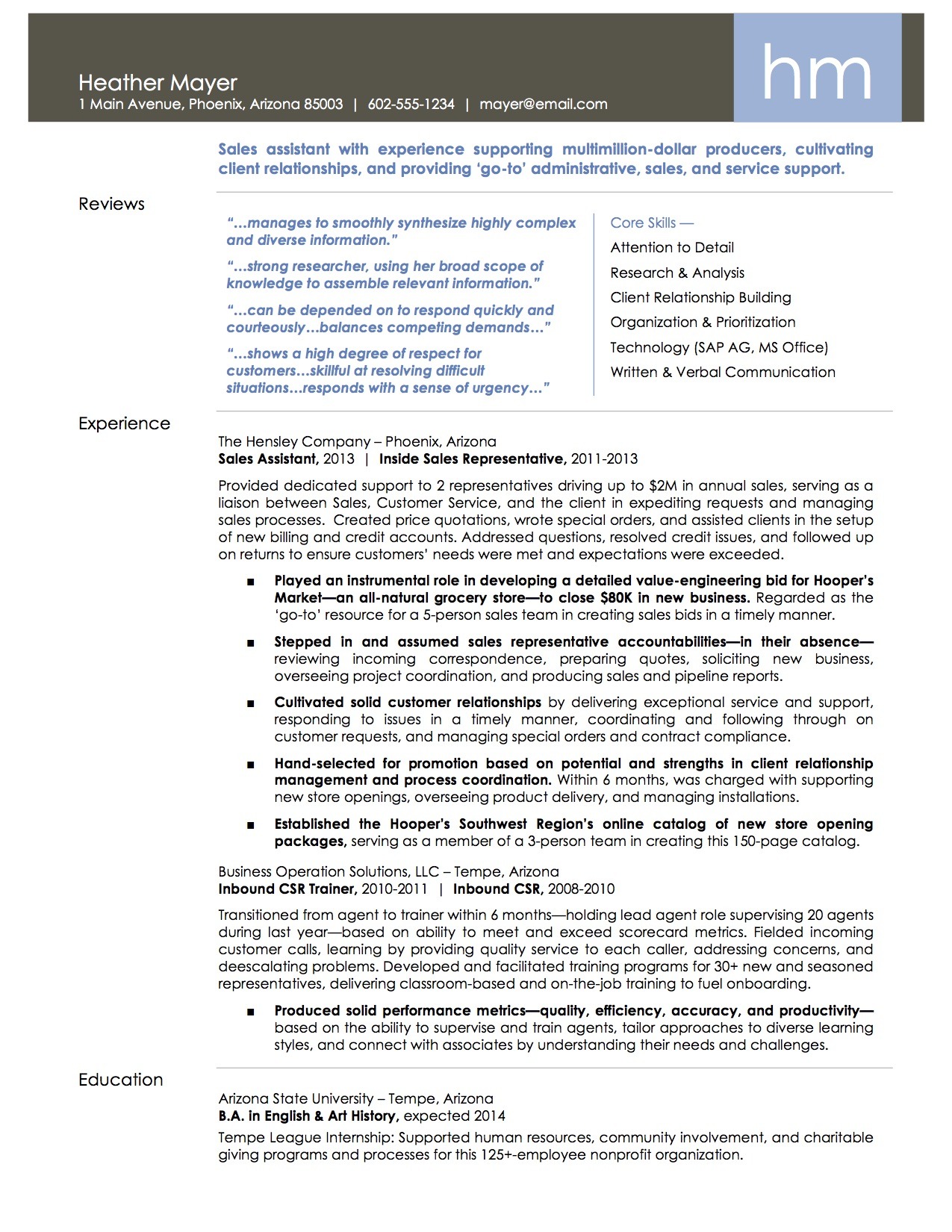 Key Challenge
Heather didn't know how to communicate the value of her sales roles and felt they would be discounted as 'part-time college jobs'. She needed a way to differentiate her candidacy from her new graduate peers.
Discovery Process
During my consultation with Heather we dug deep to go beyond her job descriptions and understand how she truly added value within each of her foundational roles.
Keyword Relevance
Keyword-rich content was developed in order to position Heather for her next sales role, creating solid content that would absolutely appear light years ahead of her competition.
Positioning & Branding
Despite being a recent graduate, Heather's degree was absolutely not her key qualifier. We knew her experience was what really made her candidacy unique, hence 80%+ of Heather's resume focuses on exactly that.
Creativity Counts
Excerpts from Heather's performance reports were presented up front in order to immediately validate the claims of success to come.
Renewed Self Confidence
Heather's new resume was in stark contrast to her original which presented her experience in fewer than 100 words. She hit the market with a relevant, best practices-based, a resume which absolutely differentiated her from her peers.